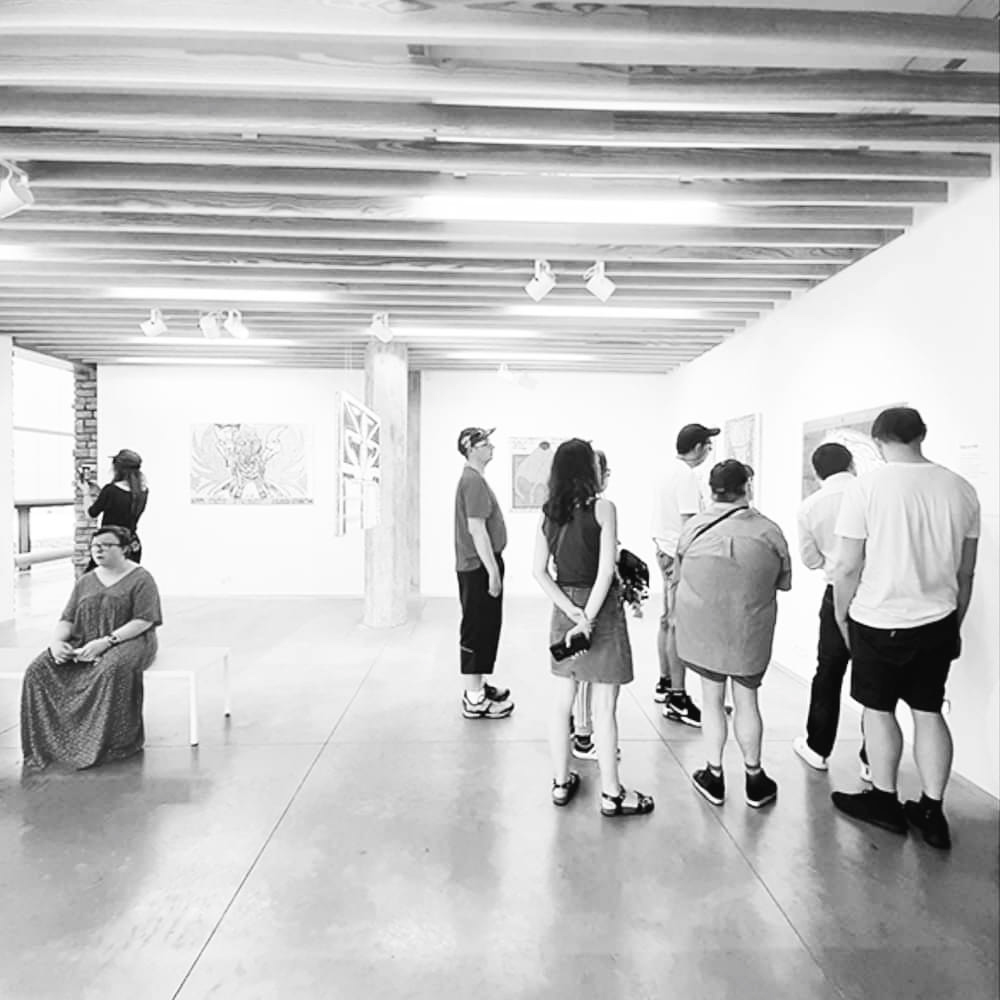 GUIDED TOURS
The museum team accompanies school, association or private groups through the collections and thematic exhibitions. Each visit is adapted to the age of the participants, to the teachers' educational project, to the context of the association or to the participants' expectations. Prior consultation is always welcome, enabling us to respond to the context in which the visit takes place.
CONTACT AND RESERVATIONS : mediation@trinkhall.museum - + 32 4 222 32 95
Art&Fact, an association of art historians from the University of Liège and a privileged partner of the Trinkhall museum, also offers tours of our museum, by reservation only.
SCHOOLS AND ASSOCIATIONS:
Individual ticket + 50 € - by reservation only
OTHER:
Individual ticket + 60 € - by reservation only
TICKETS
Adults: 7 €
Seniors (over 65s): 5 €
Job seekers - Students - Teachers: 3 €
Article 27 Tickets: 1,25 €
Free of charge: Under 12s - Museumpass - The first Sunday of every month